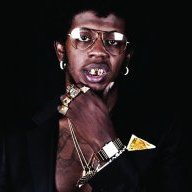 User Power
Value/Post Ratio
142%
Mar 16, 2018
31
44
MJ,
First of all, I hate you (mostly for bringing to light my idiotic sidewalk and slow lane past which now haunts me as regret) and I love you (for showing me this hidden road). You have set such a fire under my a$$ and have turned my world upside down. I have never been so effected by anyone ever in my life. I'm so glad I found you.
I currently make a comfortable 6 figure salary but every day that I wake up, I feel something is wrong. I hate the office politics, the Roth IRA contributions, the trading of my life for money. The biggest burn I feel is from putting in such a strong
effort
with only a pat on the shoulder while my boss reaps the benefits and that I have to repeat this insanity for the next 40 years.
I have read and heard
TMF
and
Unscripted
twice now. It is time. I am eager and ready. I am very grateful to have found MJ and this community. I cannot wait to contribute and learn from all of you.