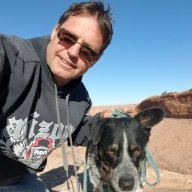 Legendary Contributor
FASTLANE INSIDER
EPIC CONTRIBUTOR
Summit Attendee
Speedway Pass
Jul 24, 2007
4,142
18,540
It was Russ that suggested this thread. Hopefully others can chime in on how they have experienced this topic and what they have done.
Most people are probably here for the same basic reason... to get a lambo... :driving: ...Kidding...
The primary goal is to create passive income or make enough large chunks of dough that a regular job is no longer needed. Advice from others (including spouses and other loved ones) is frequently laced with the word "RISK". Risking bankruptcy and or losing your house and lifestyle is not what us investors want. We have worked hard in our lives to get our credit in order and build a household. The thought of risking that will keep many from moving forward.
I am going to add my input based on what I know. Apartments.
Some of the risks that might be involved.
gross income begins dropping

Perhaps the macro economy has fallen into a recession, people are losing jobs and moving back in with parents or finding roomates. The areas vacancy rate starts to grow. The new owner may not be able to run the property as effectively as the seller.

income lower than projected after purchase

Seller may have exaggerated the income.

expenses higher than expected

Seller may have understated the expenses which is very common.

expenses rise unexpectedly

Perhaps insurance or property taxes just took a major jump. Wages, security issues, or needs to begin a large marketing campaign may boost your costs.

major repairs come due

Poor planning on major repairs with parking lots, roofs, painting, etc... or deferring maintenance out into the future that finally catches up.

It is inevitable that unexpected issues will arise. The key point is to make sure that you don't get caught offguard with the expected ones. It is also important that you have more than one game plan for increased income.
The biggest problem as an inexperienced buyer is seeing everything through rose colored glasses. It is easy to justify and modify figures on paper to fit what you want to see. Another problem is that the seller is trying to get as much as possible on the sale. They may be hiding some of the expenses or overstating the income. A comprehensive due diligence plan is important. The buyer must understand what they are getting and must take all emotion out of the transaction. There are many books and online resources for due diligence processes.
Be prepared to lose some deals in the discovery period of a purchase. The sellers may wish to move on and sell to someone that wont find the hidden issues.
Minimizing risk in this field also has some to do with maximizing potential gains. My goal is to look for the largest income gains that I can get. If I have done my job, the gains should hedge most of the bets well into my favor.
The economy works on a macro cycle nationally. It is something to pay attention to but the micro cycles are more important to me. If an area has favorable conditions coming up in the future and I can nail these down in advance, I have minimized some of the risk of the macro economy.
Under performing properties can sometimes be purchased below their potential value. Gains in income will lead to higher cashflow and greater value. Sometimes the gains are through expense reduction although these are more difficult to recognize. Ability to find mismanaged properties is the key here.
Understanding how to find the right location and underperforming properties are a major hedge against unforseen issues that may arise. This will hopefully provide some protection against losses in income or expenses that have increased higher that planned.