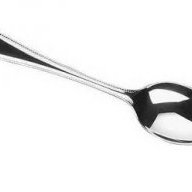 Silver Contributor
FASTLANE INSIDER
Summit Attendee
Speedway Pass
Interested in learning one of the most important aspects of ANY business? Want to learn the skills you need to grow YOUR next business into a multi-million dollar company? Then you're in the right place. We're putting together a small mastermind to learn the ins and outs of media buying and affiliate marketing together.

So why are we putting this together? Because we can all learn MUCH faster together. A motivated group solves problems faster, motivates each other, and builds a stronger network. Masterminds are a great way to collaboratively learn and speed up everyone's learning process.

You will be learning how to write copy that actually works, creating funnels that convert, learning how to scale, and most importantly, learning how to sell.

But we aren't going to hold your hand. You need to be able to take initiative and learn shit on your own. You need to be giving back to the group at least as much as you're taking. This is a group for serious people.

So with that being said, we cut mercilessly. But as long as you don't lie, don't steal, positively contribute to the group, and are making substantial forward progress you'll be fine.



Spots are limited. The group will be capped at 8 people and we already have a few seats filled. And we expect them to fill up fast.

Calls will happen weekly. Don't miss them. We'll work out a time that works for everyone.

Fill out an application form here so we can get to know you a bit.

https://docs.google.com/forms/d/1KGLC2P0jKrkHFrwxEz5vdtWSN1x_7llnormZUnFI4Pg/viewform?usp=send_form

Also, once you submit an app post in here so we don't have to go track you down.