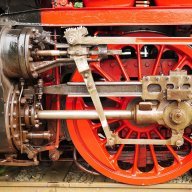 Contributor
Read Unscripted!
I have just read "McDonalds: behind the arches" by John F. Love.

The story will absolutely overtake your mind. It's an adventure book that shows you the perspective of a person who builds a multi-million dollar empire. Loads of details about necessary mindset, ways to manage customer expectations and steps you have to take on each turn. Yes, road to huge success is filled with huge bumps and scary events. Book is at the same time about Mr Ray Kroc, founder of the big M, his coworkers' adventures and about all franchisees who took the opportunity and became rich even before owners of McDonald. You will learn when and how McDonald had to reinvent itself, why it was fair that original McDonald brothers lost even their surname and what company had to undertake to be better than everyone around.

I have also seen "The Founder" movie by John Lee Hancock, and I have to admit that from our perspective (this forum members) it's doing a huge disservice to both book and the story. Mr Ray Kroc was portrayed in the movie as a shark-type. In reality he was a leader who had a hand for choosing right people and giving them loads of responsibility. You can watch it only after reding the book for some entertainment. You will not learn anything from the movie. You will learn a lot from the book.