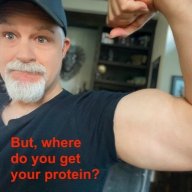 I followed the science; all I found was money.
Staff member
FASTLANE INSIDER
EPIC CONTRIBUTOR
Read Rat-Race Escape!
Read Fastlane!
Read Unscripted!
Summit Attendee
Speedway Pass
User Power
Value/Post Ratio
431%
Jul 23, 2007
36,342
156,481
Today's
newsletter
is on decision making, and this little exercise isn't included.
Read the entire article.
However, one decision-making strategy is to analyze things from simple math.
Per below, if Stripe owes you $5000, you can be charged $50 to get your payout 3 days early.
If you work out the math,
you'd be mortified
. But I guess Stripe hopes you won't work out the math.
What is the annualized return for Stripe? Or the annualized cost for your impatience?
3 days of impatience costs you an annualized interest rate of 121%. On the other side, Stripe will earn 121% on your impatience.
Question: Would you take a loan @ 121% interest rates?
You wouldn't and math exposes the right decision. It also exposes Stripe for charging mob-like rates that should be illegal.
Last edited: