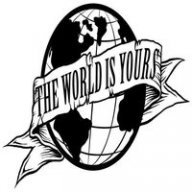 New Contributor
Read Fastlane!
Read Unscripted!
User Power
Value/Post Ratio
100%
Mar 22, 2017
8
8
Hey guys,I've been a long time lurker here and it's time i finally contribute to this great community.
I'm creating this thread to document my journey, keep myself accountable and get advice from people with a similar mindset.
I would like to thank all the greats who have contributed to this forum, i've spent countless hours reading through threads absorbing information like a sponge. I hope somebody will find the same type of value in my journey one day.
So i found a way to generate leads for a specific niche in the service industry. It's a pretty simple idea but i have packaged it in a way that makes sense and is sellable. My target clients are small-business owners that work by themselves or maybe have a small team. I can provide them with consistent leads for a pretty fair price. Alot of these clients don't know much when it comes to marketing their business online as most are part of the older generation, i will offer them a simple solution, charge them $250 dollars monthly and get their phone ringing. Once i establish a relationship, prove my value to them and get them some customers i will then "upsell" them other marketing services that can benefit them(adwords,
SEO
, maybe a new website).
Now my main
goal
is to just get better at selling and cold calling but i think this idea will work if executed properly. I don't want to give out to many details yet on the industry i'm generating leads for or my exact process for generating the leads, but i will say it is pretty simple and runs on autopilot after the initial work.
So yea i guess this is a start of a very long process, my
goal
would be to take jack edwards approach, become the leader behind the idea and hire on a dope team for the operations/selling side of the business. But reality is i'm pretty close to broke right now and i'm trying to use cold calling as a way to consistently make money and stand on my own two feet without needing a job.
In terms of selling experience i've had a few sales jobs many years ago but i didn't learn much from them, i've been studying jordan belforts straight line persuasion
system
and grant cardone for a while.
Now i'm going to focus solely on client acquisition and selling, my plan is to outsource or partner up with other companies when it comes to the technical work like
SEO
or website design. I believe it will be alot easier to scale if done like this, but before I talk about scale I have to provide some value and collect some value vouchers first!. I've sent out some emails already and got some great replies but hiding behind my computer sending a few emails isn't going to do much. Cold calling thousands of business owners and pounding the pavement with everything i got is much more effective method i think
If my idea doesn't work i'll just pivot and sell something else, their are thousands of products/services that provide value to people and can be sold over the phone.
As
@IceCreamKid
once said, "this is 90% about the execution and only 10% idea" or something along those lines.
anyways sorry if my writings style is a bit messed up i really haven't posted anything like this before, and also feel free to hit me up or ask questions i'm always looking for new friends with a similar mindset, cheers!