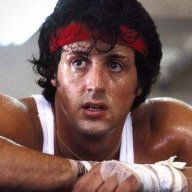 Contributor
Read Fastlane!
Writing helps me clarify my thoughts and move forward so this thread will be a place i work through problems. I read
TMF
when I was 14 so I was incredibly lucky to have that mindset shift at a young age as well as have a family that is very entrepreneurial.
About to leave for freshman year of college and so this thread should help keep me accountable as I go into an environment that supports convergent thought. I watched my parents work their asses off for my entire life so me and my brothers can go to college without having to worry about debt. Working long hours and being away from home alot. Honoring their sacrifice is very meaningful to me.
Software Engineering should help me develop more discipline and work ethic. Especially since I'm not great at math. Score well on SAT but even got a D in a high school math class. As for biz I've been working on a venture for three or so weeks now. Identified a problem, I have a folder on my computer full of "evidence" screenshots.
So I've been chipping away at solving said problem, make sure I get something done every day. Still not truly going hard or grinding though. Almost considered pulling an MJ and just taking off to some studio apartment work on the dream from rise to dawn.
It honestly scares me to think of how hard people are working. Guys like Gary Vee who know they are workaholics, know that it has consequences on other areas of their life, but just love the process so much. I'm not there yet. I see glimpses of it when I look at something I've created or when I think about how entrepreneurs are reducing suffering for others, but rarely do i feel like im obsessed. I hope as I continue to put more time in that I will start to understand.
'
Best of luck to everyone on this forum, even if we fail at least we won't be 45 thinking what if