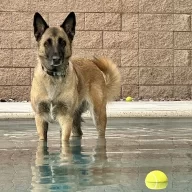 Legendary Contributor
FASTLANE INSIDER
EPIC CONTRIBUTOR
Read Unscripted!
Summit Attendee
Speedway Pass
Jul 25, 2007
8,269
38,651
It would increase $2,300/mo if I didn't have those 2 mortgages. I owe a total of about 280k between the 2 of them. However, 1 of those I have $0 of my own money in it.

That deal broke down as such:
Purchased it for 90k owner financed with 23k down there was 16k worth of rehab it needed, the owner financed that as well. Borrowed 23k for down payment

All in: 106k
After rehab it's now worth about 150k-160k
Both 23k down payment and owner financed note are on 20 year terms with no balloon

I could refinance that deal and pull out a free 14k and pay back other loans.
150k valuation
80%LTV get a 120k note
Pay back 106k,
keep 14k
You didn't mention what the interest rate is on those. But it probably doesn't matter too much.
You started this post by saying you've made 100K in the past month and didn't know what to do with it. Making $100,000 in a month is great but having only $4000 a month of passive income with a bunch of leverage it's not really that great.
If you are really good at what you do and can generate five figures a month wholesaling properties I would use that money to pay down these loans.
Once you own these duplexes free and clear you are going to cash flow about $5000 a month for the rest of your life. Almost nothing could take that away from you, even if you have periods of no renters.
Using this $5000 a month as passive income you can qualify for regular bank financing on a home. This is where you can start leveraging at very low interest rates. Using this method you could build wealth by purchasing a home at under 4% interest every year for the next 5 to 8 years or even longer.
It really depends on what your goal is here. You can keep flipping houses and doing what you're doing and building up a large amount of capital, or leveraged real estate. But at some point you are going to want to own some cash flowing Properties free and clear. That is almost always the endgame of most people because it provides never ending cash flow with very little risk.