Platinum Contributor
Speedway Pass
Nov 11, 2016
2,798
4,283
1,020
Today I went on a quick run to the store to pickup some groceries, and wanted to share the perspective of a customer that is giving away thousands of dollars to X or Y companies.
Lately in my life I've changed my diet and am adding new things, so I'm making a bit of a conscious effort to see what is going on inside of my brain when making such decisions, keep in mind I am not a very smart person at all, which is basically the vast majority of the population
So I believe that my decision making skills in regards to buying a product would be quite similar.
Why did I purchase this product?
Why did I purchase *this* brand over another?
What are my emotional feelings towards the brand/marketing/logo etc.
Some people love the color blue and hate the color pink (if you are a manly man with a huge beard that rides a Harley Davidson)
Imagine this manly man with his big beautiful bald head during his mid life crisis in the store buying a product when faced with two options, one bag of potato chips is packaged in blue, and the other in pink. What would this person buy
and why?
Back to my purchase, to showcase my decision making psychology on deciding which company to give my money to....
Here were my options,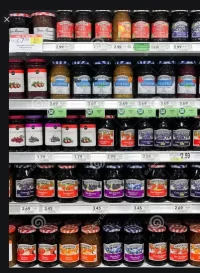 I didn't even look at the price because I am so rich... haw haw! But really, most people do shop based on price, although in this instance I looked at a jam and decided to grab this one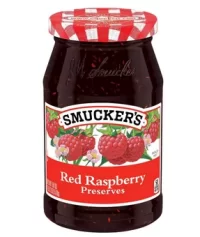 With my previous purchase being this one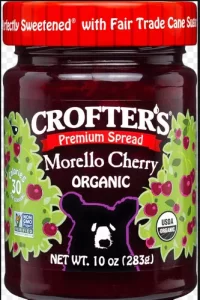 Compare these two logos with this one below.....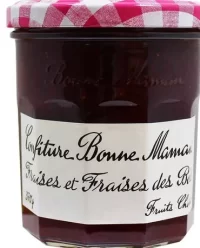 I wasn't even sure what the hell this was, it could be jam but beats me, look at how boring and ugly this package is!!
In my simple thought I process I opted for the logo with the raspberries, blueberries
because I know what the product is, this one above I'm not exactly sure what I would be buying...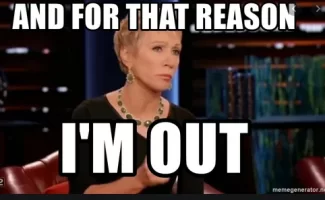 It's no surprise the company I just supported hit
8 billion
dollars in 2020. Maybe the other company is doing great aswell, although today they did not and never will get my money ever.
Am I the only person out of 7 billion people to have thoughts like this?
So just think for a second, how many business's out there in the world are losing sales to another company just because of an aesthetic look, logo, marketing or packaging difference?
Thank you for coming to my ted talk, have an awesome day.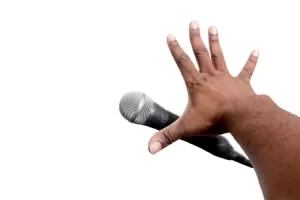 Don't like ads? Remove them while supporting the forum. Subscribe.
Last edited: