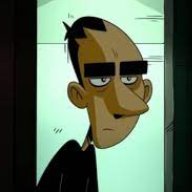 New Contributor
Read Unscripted!
User Power
Value/Post Ratio
80%
Apr 24, 2022
5
4
Hello everyone, hope you are having a nice day. My name is Marco and after lurking on the forum for almost a year I decided to actually contribute to the forum (took me long enough).
The first MJ book I read was
Unscripted
, which I found about because a self improvement YouTuber which I follow suggested it. The book really opened my mind about how people become rich and how I could do it. Here is a little about me: Im a 16yr old guy currently studying architecture at highscool (yeah, it works like that over here at Mexico). Creativity related fields have always fascinated me since childhood because of TV Shows and comics, and, because of that, I started drawing since I have memory. This is one of my motivations to achieve
UNSCRIPTED
life, being able to fund creative projects that I want to do without worrying about money.
Back to the present, I got into architecture and construction related fields and topics because of the same reasons as drawing and entertaiment, creativity (combined with functionality ofc). Im looking forward to enlisting in the US Marines (im a US Citizen) as soon as I finish highschool, mostly to get my college paid for and save a little money to start a buisness.
I think one reason to try and try after failure until making it to
UNSCRIPTED
life that many of us have is to provide our loved ones a good life, and thats one of my strongest reasons to never quit until achieving it, having my family not worry about money.
Well, I guess thats all I had to say. I wish all of you luck on your journey and hope you achieve your goals and wildest dreams.