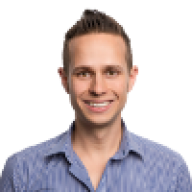 Contributor
Read Fastlane!
Read Unscripted!
Hi All

I know a handful of startups that have gotten upwards of $100K from a large enterprise to build a product that they would need, but also allow the startup to sell it elsewhere and make a business from it. I've been pushed by a high-profile investor to do the same where the product I have already developed (much more can be done as always) could be used by the customer base of the large enterprise.

My proposal goes along the lines of $X upfront to my company, joint marketing to their customers, $Y revenue to my company of which they get % of $Y which over Z years is larger than $X.

Any advise on how I approach these large companies and get a deal done?