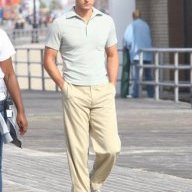 Contributor
Read Fastlane!
Hello everyone,

I am trying to switch my ecommerce store from selling a large item through drop-shipping to actually selling my own. The item is fairly large about 100 pounds and similar in size to a sofa. I have all the transport taken care of to the warehouse my issue is finding a warehouse that can distribute throughout the usa.

As you can tell im a completely new member and I am new to warehousing in general I have used amazon before for small goods, but considering this is such a large good i dont trust amazon to ship it and fullfilled by merchant aka me from a warehouse is the best option in my opinion, it also allows me to sell on my own store.

If anyone has any suggestions or even some book suggestions on self warehousing I would be appreciative.

And yes i have searched the hell out of google and contacted multiple companies including redstag and they have pretty much all referred me to other people in a nonstop loop.

Any help is super appreciated!