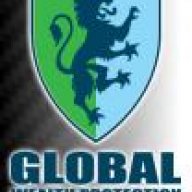 Legendary Contributor
FASTLANE INSIDER
EPIC CONTRIBUTOR
Read Fastlane!
Read Unscripted!
Summit Attendee
Speedway Pass
Actually,

@GlobalWealth

had a property in Medellin - he should be able to chime in here.

I was thinking about buying there as their property market seems to be booming. If you're seriously interested I can connect you with a friend of mine who is in the RE industry in Medellin.

You need to be wiling to pay all cash, as I'm pretty sure Foreigners cannot get financing there.

If buying in Medellin, look for a place that has a hotel license. Daily rentals should ROI a bit better than buildings that don't allow short term rentals.
Good point.
This is an all cash marketplace.
As a foreigner you will never get any mortgage.
Sent from my VTR-L29 using Tapatalk