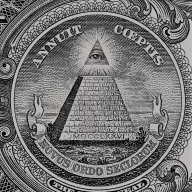 Contributor
Read Fastlane!
Read Unscripted!
User Power
Value/Post Ratio
263%
Sep 28, 2017
19
50
I'm not usually one to post online, but after reading
TMF
,
Unscripted
, and spending a good amount of time browsing through the forum, I've been very impressed by the focus and camaraderie I've seen here.
Being in finance, I have witnessed first hand how easy it is to fall victim to the daily grind. The culture extols those who spend every waking hour in pursuit of a golden parachute, but MJ really made me take a hard look at the numbers, as well as the industry in general. Knowing a lot of investment advisors personally, I couldn't agree more with the assessment laid out in
TMF
and
Unscripted
. Thank you MJ for keeping it real.
Now that I have been thoroughly inspired, its time to stop thinking about changing lanes and to start walking the walk. I am embarking on a new venture that should hit all the fastlane commandments. It's similar to Poshmark but in a much different category than women's clothing. Originally, the plan was to wait until I found the right tech partner since I have limited coding experience, but after reading through countless stories of self-starters on this forum, I realize now that I should not let that be an excuse.
Throughout this journey, I plan to give back by posting lessons learned/experiences that I feel may be useful to this community. I will be heads down learning and churning for the next three months, but hope to report back in the Spring of 2018. In the meantime, if there are any folks in the west NC area that would be interested in a TMF meetup, feel free to PM me as I already know a few people that would be interested.