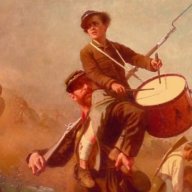 Silver Contributor
Read Fastlane!
Read Unscripted!
Speedway Pass
User Power
Value/Post Ratio
203%
Nov 27, 2014
343
696
Does anyone else see all too often, people lying about their businesses in order to advance in society?

I heard a story about a current student at the college I graduated from who's claimed he's generated millions in revenue by age 19 with his business / businesses.. and most notably was on shark tank and raised $200K from Cuban for 20% of his company - but obviously the truth came out on the show that he really only had 60K in revenue.

Supposedly he lied about his revenues to win a lot of free money in business plan competitions around campus. People like that, IMO, will never make it far..