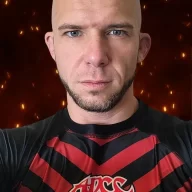 Sweeping Shadows From Dreams
FASTLANE INSIDER
EPIC CONTRIBUTOR
Read Fastlane!
Read Unscripted!
Speedway Pass
Jan 14, 2013
4,690
26,926
**IMPORTANT**

CURRENT PROMOS ARE IN THE LATEST POST FROM THIS THREAD. USE THE LINKS IN THE LATEST POST TO GET CURRENT DISCOUNTS!
Over the past few months I've shared a lot of experienced-based training through inexpensive Udemy courses. The goal was to help freelance entrepreneurs learn the tools I used to grow two full-time freelance incomes from scratch.
Each course covers one area of entrepreneurship. Topics are delivered in a clear, direct way, very little fluff. The idea is to give you
only what you need to get up and earning fast.
Inside each course you will find helpful practice activities, quizzes and access to our growing Facebook Group.
Below is a list of available programs. Most people start with "Start a Freelance Business" and then continue into the Upwork courses since there are a lot of Upworkers out there. But even if you're not on Upwork you can find these courses useful for you.
If you're wandering in circles looking for direction, consider training with me. Find the course that's right for you and
put yourself in it now!
GENERAL FREELANCE COURSES
Start a Freelance Business: Take Back Your Freedom Now!
Freelance Copywriting: Write Dirty. Go Big. Start Now!
Freelance Article Writing: Write Your Way to Pay Today!
Freelance Mindset: Become an Unstoppable Freelance Force!
Difficult Clients: What to Do When Freelance Clients Go Bad!
UPWORK FOCUSED COURSES
Advanced Upwork Proposals: Tips to 10x Client Responses Fast!
Advanced Upwork Interviews: A Simple Way to Earn High Pay!
Advanced Upwork Profiles: Craft a Magnetic Profile Today!
Beyond Upwork: How to Find Freelance Clients Outside of Upwork!
ENNEAGRAM PERSONALITY COURSES
Enneagram: A Simple Introduction to the Nine Types!
Enneagram Type 1: A Critical Look Inside the Reformer's Mind!
.
.
Here's what some students over the past month said:

.
.
P.S. After going through the courses, please add a review. I don't make updates fast, but I do update the courses from time to time and I try to address issues and student feedback when I can. So if there's something you'd like to let me know, or would like to see added or covered in the future, please add a review. Thank you.
Last edited: