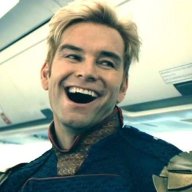 Bronze Contributor
Read Unscripted!
Speedway Pass
I think about the
unscripted
lifestyle more and more every day. It's something that has ingrained itself in my mind and it's constantly whispering to me that I need to break free of the hamster wheel we are stuck on.
I know it's a pie in the sky goal, but I want Le'Veon Bell FU money. The guy is in his 20s. He straight up didn't show up to work at all for a whole year, turned down $14+ million dollars, and everyone is discussing what team will pay him MORE money next year.
Think about that. Let's say you've been going to your 8-5 for 10 years. 2019 rolls around, and you think you are worth more than the $120k salary you've got, or you are tired of the 60-70 hour weeks. So you sit at home for 6 months. You don't call your boss. You don't return any of your co-workers/clients phone calls. Nothing.
You think other companies will be scrambling to hire you at double the salary? Will people just say "oh he's looking out for himself and his health, it's the right thing for him to do" about you? Or after a week of not showing up will you be fired and someone shift right into your spot as if nothing changed?
I'm sitting here today on one of my few days "off" (the emails/calls never stop though) thinking about everyone rushing around town trying to save a few bucks on "Black Friday." We have all just fallen into place in the script of what we are and aren't supposed to do. We dream about the lifestyle that we can have purpose with our daily lives, and also do what we actually want to do instead of what we are told to do. And then we teach our kids to follow our path and be just as miserable as us.
I want my life to change. I want to do something that actually helps people instead of just pushing product around all day at a job and making the corporation more money.
I know this is all over the place, and I apologize. I just wanted to say this to a group that may actually understand where I'm coming from. Most of my friends are happy working for 40 years and then retiring (maybe). At least once a week at my job I hear "I'm just trying to make it for the next 10 years and then I won't care anymore". Really? Is that how you want to spend your life?
Anyway, rant over. I'm going to go turn my phone off and try not to stress about the mess I'm going to walk back into on Monday morning. Hope everyone had a wonderful turkey day (for those that celebrate) and let the big marketing machine that is Christmas begin.