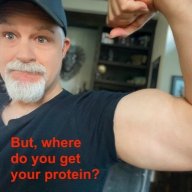 I followed the science; all I found was money.
Staff member
FASTLANE INSIDER
EPIC CONTRIBUTOR
Read Rat-Race Escape!
Read Fastlane!
Read Unscripted!
Summit Attendee
Speedway Pass
Jul 23, 2007
34,643
136,388
If anyone has any Lending Club experiences please share with us your experiences.

I've just created an account and am looking to report my experience to determine if this is a viable passive income source.

My experiences will be reported in this thread. Please read on...
Last edited: