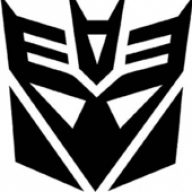 Gold Contributor
FASTLANE INSIDER
Read Rat-Race Escape!
Read Fastlane!
Read Unscripted!
Speedway Pass
What I am seeking is pretty much summed up in the title. I'm at a point where I really cant ignore this anymore. I want to locate a professional or an education resource that can help us create a structure that will help us properly set up our legal entities. I want really good tax strategies, asset protection, estate planning, and hopefully.....be able to have some privacy. It seems like the Youtube attorneys and tax experts all have varying opinions and recommendations. If you watch enough videos, your head will explode. I really want to be able to leverage all the tools and strategies into a well-oiled machine that I know how to operate.......to a degree. I know that I will never know enough to be a tax or legal professional, and finding a professional that is worth their weight in gold AND has enough GOOD staff (that hasn't quit their job) these days seems impossible.

Any thoughts on how to tackle this?
If I understood correctly, you want a way to protect your assets and avoid excessive tax.
If Ive misunderstood, please share more details.
I'm no expert, but here is what I know, maybe it'll help you.
You need to own at least 2 layers of legal entities between you and the business to protect your assets, but you can never avoid taxes.
1. Money making business - LLC with very low capital.
2. Holding company which owns the LLC and all the the assets, real estate, production machines etc.
The holding company lends all the assets to the LLC.
This way your LLC does the business, and if someone wants to sue it, good luck, it owns nothing and has no capital and you can create a new one and rebrand in a week.
The holding cannot be sued, because it just owns stuff, it does no business.
As the owner of both these companies, you get to decide how the profits are paid out, you can pay yourself dividends from the holding.
To control taxes you need another layer, but this asumes you have a substantial cashflow.
1. LLC in the country you operate.
2. Holding which owns the LLC registered in a country with flat tax, like Ireland.
3. Trust fund which owns the holding and pays you in regular intervals.
All companies can be in countries with favorable flat tax conditions, but again, you cant avoid taxes and this assumes that your revenue is high enough to justify such a structure.
This gives you triple protection.
If your LLC gets sued, you lose nothing.
Your business assets are safe in the holding.
The trust fund holds all your money and personal assets, like real estate, so if you personally get sued, you have nothing in your name.
This is all legal, so please dont kill the messenger, Im just sharing what I know.