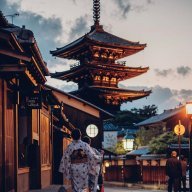 Bronze Contributor
Speedway Pass
It's been one year and a half since I posted the "No more bullsh*t" thread. And what have I achieved? Does getting high on my own bullsh*t count?
I still cannot see the finishing line after so many years of action faking. It has been about 4 years since I discovered The
Millionaire Fastlane
, but I might not have even gotten past the starting line.
So, will this attempt be the ONE or is it just another bullsh*t action faking? I don't know but I will soon find out if I really really want to improve my life or just want to continue traveling down the average lane.
Ok, let's talk business.
What's my goal for this year and the future?
My primary goal should definitely be my freelance business in web development. I am aiming for $10 000 or more in revenue this year. This depends on if I can expand the business into other EU countries and North America since I am just focusing on my local market for now.
What have I done that will push me toward this goal?
I have already published the ads for the web development business so I will observe how it will perform for now. The last time I did this I got 1 client out of 4 leads with only $20 spent. But this is not scaleable and I am not confident that the local market will have enough demand.
My second goal is to create a Youtube channel about programming that's related to high CPM topics like finance. For example, "Can
AI
predict stock market price?", "Come and watch my crypto trading bot embarrassing itself" etc.
I want to provide both value and entertainment to the viewers. By doing this I could build trust and will be able to earn their business in the future in the form of affiliates, services I provide, etc. Not to mention if I release any SaaS in the future I will have a channel for free promotion.
The editing style I will be employing is similar to these channels/videos:
View: https://www.youtube.com/watch?v=ExwqNreocpg
I am sure I will not be able to make my first videos as "fun" as these channels however this should not be an issue after I acquire more experience.
For 2022, I want my Youtube channel to reach consistent 1,000 views per day. It would be great if I could fulfill the monetization requirement, 1,000 subscribers, and 4,000 hours of watch time but I am not going to make it my number one priority as the main income will most likely be from other sources.
How can I achieve this?
Since I can't control the Youtube algorithm, I am gonna focus on the parts that I am in control of such as the frequency of video release and the quality. I am aiming for 1-3 video(s)/week for now. However, I am also planning to upload 1-5 very short videos every week (under 1 minute) to take advantage of Youtube Shorts and hopefully be able to reach more people.
Thanks for reading. I will update again when there's some progress.