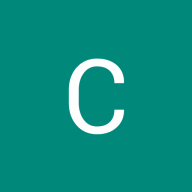 Contributor
Read Fastlane!
Read Unscripted!
I honestly don't know where to put this. I want to get a laptop that I'll use for programming and maybe the occasional video game.
Thus won't be used as much as my powerful desktop computer. However I wanted something where I can take to work with me and work on programming skills during my lunch hour. As well as road trips etc.
I want to get something between $600 $800
I was looking through this link and one laptop stood out to me but I wanted to get your thoughts. It was the asus vivo laptop but I'm real sure. I want something powerful but not over the top. Something that will last at least up to 3 years Something where I can learn different programming languages anywhere. I don't know which direction I want to go rather it's gaming development, machine learning or software dev/engineering.
Thanks
Are you a programmer looking for best laptop for yourself? Checkout these best laptops for programming with best-in-class performance from top brands.
laptopunderbudget.com