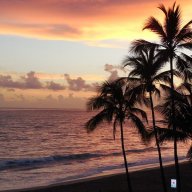 Bronze Contributor
Read Fastlane!
Read Unscripted!
Speedway Pass
Hi guys, a while ago came across with Kris Krohn videos and I watched him asking people to partner with him to make big money buying and selling rel estate. I did not pay much attention to it, but a couple of years later (now) I came across one of his videos again.
Has anyone experienced or analyzed this? Is the guy for real or one more guru/leader trying to get a hold of your cash?
Here is his website.
Meet your new Real Estate and Breakthrough Mentor: Kris Krohn. Join thousands of others who have unlocked their potential through Kris' mentoring and breakthrough systems.
www.kriskrohn.com
Well I can see he is selling courses, there is myu answer right?