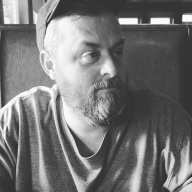 ( Jason Brown )
EPIC CONTRIBUTOR
Read Fastlane!
Read Unscripted!
Summit Attendee
Speedway Pass
User Power
Value/Post Ratio
516%
May 29, 2013
1,858
9,595
So posting this here for those near and interested.
I'm in the Louisville and Meade County areas myself, but I know some people are near and around like
@LiveFire
@Castaway
@1step
@James Thornton
@Shepherd
@cwalto12
If you know anyone else on the forum in the area, tag them to this post.
Who would be down?
Thinking EOM April or start of May.