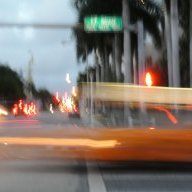 Bronze Contributor
Read Unscripted!
Speedway Pass
User Power
Value/Post Ratio
149%
Apr 1, 2018
75
112
49
So we're in the business of solving people's problems, right?

I'm posting this to gain feedback and maybe run with this idea while hopefully helping others to think in the FLane. I don't care if anyone wants to steal a business idea from here because there are countless opportunities out there similar to this...

After watching some Andy Black and reading MJ's TFLM, I figured I'd start talking to strangers.....

I frequently work in a local coffee shop while doing Web Development courses and building websites.

One woman is always in there and I know she is a mental health counselor. Today, I sat across from her and asked, "Hi, I'm trying to help a couple therapists build their practices. Can you tell me some of the biggest problems you have with your practice in general?".

She was very willing to talk and these are the main points she made:

- Many therapists don't want to bother doing the paperwork to get on Insurance Panels so they can get paid by client/patient's insurance plans. It's a pain to do the paperwork sometimes and learn the rules to get on Insurance Panels. So many therapists will just say "i only take cash". They need help navigating the rules to get signed up to Insurance Panels as a mental health provider.

- There is a new Mass Health Insurance law in Massachusetts where I live and now many clients won't have the mental health component on their insurance so they have to do some extra paperwork to get covered for therapy.

- She said many therapists get voicemails from clients and they don't even bother to call back the client and put them on a waiting list because their schedules are full. She said therapists lose future clients because they don't return these voicemails so the clients end up going elsewhere to get therapy in the future.

- She hates using email and is "bad" with IT processes so she uses a phone most of the time. She doesn't understand technology very well, software, etc. She said she hardly ever bothers to answer email.

These are 4 main problems I discovered today talking to one successful therapist who has a full practice. She gets a steady stream of referrals from Boston Public schools and a hospital.

I'm open to your suggestions!