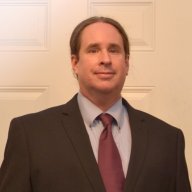 Gold Contributor
Read Fastlane!
Speedway Pass
User Power
Value/Post Ratio
143%
Apr 17, 2018
950
1,355
I was sitting by myself, sipping a soda at McDonald's, typing up some notes and emails on the laptop.

A guy, maybe 40-something, came by to chat. He asked how I like the Mac (the computer, not the hamburger). He started with the Mac long ago and did graphics on it. Oh, I asked, are you are a Photoshop guy? No, he said, he works with someone who has 30,000 pictures in the Cloud. I said that sounds like a lot of prolific photography or design or whatever it is he does.

He asked a little more about my use of the Mac and I mentioned I'm working to create a web design company. He asked how much money I expected from that. I blandly said if I can get to a few thousand dollars within a few months then I wouldn't need a day job, right?

He said he works with some other people who are entrepreneurial. I asked what type of product and service and he waffled a bit. I asked him if it was MLM. He said it was. I said I knew MLM wasn't for me because I want to be able to design my own product and service, be in control of my own marketing and selling, control my own contracts and pricing, control my own management and outsourcing, choose my own team, and with MLM that's all taken out of my hands. He said "we do things differently" but didn't explain and I didn't ask.

After a few minutes he wanted to chat again about nostalgia for the early days of graphics on the Mac and I said I had to catch up on my own writing. "Nice to meet you" he said, even though neither of us had provided our names.

After a while he had his scheduled meeting with someone who was scheduled to meet with him for potential recruiting. They were two tables away in an empty dining room so I heard clearly without any attempt to eavesdrop. Actually I'd have preferred to have not had to overhear them.

Total premise throughout was that this was an interview to evaluate if the candidate was good enough to qualify for an awesome opportunity. I heard the "interviewer's" questions very clearly from a couple of tables over but not most of the responses from "candidate" Greg, maybe around 30.

"The purpose of our conversation will be to establish trust and friendship and to see if there's a good fit together so we can establish a future together. So can you tell me a little something about yourself?"
Preaching from Rich Dad about quadrants, suggests the guy ask his wife about her dreams such as travel, asked the guy where he's at a on scale of 1 to 10 (seven), what would it take to get you to 10 out of 10.
"If I asked you the difference between mentorship and management... in mentorship you're being guided to a definition, in management you're being told what to do, there's no right or wrong answer. So if you owned a $50,000 cashflow asset, Greg, would you sell it? Or if you had $2 million, would you buy a $50,000 cashflow asset? So your ten out of ten lifestyle what would that look like?"
"We want people to dream big but we also don't want people to just get a new car because when you drive it off the lot you lose $10,000."
"The Audi, have you given it a test drive? Now they have the paddle shifter, it's like driving a BMW."
Some stuff about what God had in mind when He created us.
"So do you consider yourself, outcome focused? Stephen Covey's book "begin with the end in mind" talks about this, so does Earl Nightingale's "Strangest Secret," without outcome focus it's like playing a basketball game with no hoops you're just running back and forth."
"Yeah so I don't really know if we have a good fit at this time."
"Our platform is on mentorship. But it doesn't sound like the timing is really right for your right now. But if you like to read maybe you'd like to read the book Rich Dad Poor Dad."
"Are you willing to be a student and accept mentorship? So we want to know if you're willing to adapt to a different way of thinking and become an entrepreneurial mindset."
"Are you a finisher? Can you give an example of a time in your life when you resisted the urge to quit and kept going til you finished?"
"So do you put people before profits? Are you influenced by the opinions of friends or strangers on the Internet?"
"Have you experienced network marketing or do you know of anybody who has?"
"The other network marketing they focus on selling and recruiting, we focus on mentorship."
"So are you willing to forget everything you know with Shakley and Amway and the other experiences with network marketing and the opinions of others?"
"It's the only one we know with a stairstep breakaway structure for unlimited income potential."
"We've got a book here for you to read, it's called The Business Of The 21st Century by Robert Kiyosaki, our business is in the book, it's 120 pages, how soon could you read that? We want you to prioritize it."
"We're not here for you to make a judgement, I'm in the buyer's position and you're in the seller's position, we're here to take it in bite size pieces, this is a qualifying process, if you can make a commitment than we can work together."
"If you're hesitating than the timing probably isn't right. But talk to your wife about her dream and go to the bookstore and get Rich Dad Poor Dad. What's your wife's occupation?"

After some more chit chat and an agreement to keep in touch, they both immediately left, going out opposite sides of the restaurant.
Last edited: