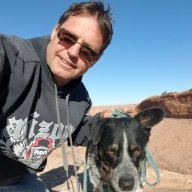 Legendary Contributor
FASTLANE INSIDER
EPIC CONTRIBUTOR
Summit Attendee
Speedway Pass
Jul 24, 2007
4,197
18,817
What an experience! The setting, services, crowds... unbelievable.

The whole place oooozed money. Tickets cost thousands. We were provided two tickets for one day with transportation to and from the event. We were also provided a room in a large house that had multiple hosts keeping us supplied with food and drink.

A vendor of our golf course provided this accommodation for probably around 100 guests total. Most were decision makers on the ability to purchase the vendors equipment. I don't know the cost to them but it has to be very high.

Most of the people at the course were there on some other sponsor's nickel. At least that is how it appeared to me. Seems like it is buying the votes for where to purchase. I am appreciative that we were able to attend but not sure that the overall idea is good. Say they invited my GM. He might be biased into making a $500,000 purchase with them as opposed to looking for the best price with other vendors.

This is how the game is played though.