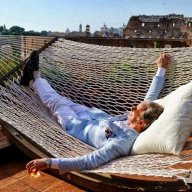 Silver Contributor
Read Fastlane!
Speedway Pass
Well, sort of.
I have been lurking around this amazing forum for many years, and even once made a post where I was looking for an internship during my Bachelor degree in Entrepreneurship & Innovation - though I cannot seem to find the post anymore. Well, that is not important anyways, I just wanted to thank everyone in here who helped me with advice and contacts for finding an internship! And of course a big thanks to
@MJ DeMarco
for this forum and a great book! (only read Fastlane Millionaire so far, will get to
Unscripted
soon!).
One week ago, I booked two one-way tickets for my wife and me to a small beautiful country by the Adriatic coast - Montenegro. With low living expenses, beautiful surroundings, cozy weather and absolutely nothing going on outside of the tourist season, this seems like the perfect place for me to start my journey to freedom.
I was born in Russia, but grew up in Denmark, and have also lived in the US, Spain and Hungary. Growing up in Denmark is a priviliged life. With free welfare, free education and social benefits that are higher than the average salaries in probably 95 % of the countries around the world. However, this also has a downside - the comfort zone. Most people enjoy it, and I have done that aswell. When going to the university is absolutely free and the government even pays you the equivalent of 800 dollars every month -
you get lazy
. When you lose your job and get paid almost 2000 dollars a month in social benefits -
you get even more lazy
. So I got really lazy and really comfortable.
I am not here to speak badly about the country that gave me everything, however, I believe that if I had grown up in Russia where I was born, I would be more disciplined, hard-working and taking more action, as I would not have the same safety net to fall back on.
At 29 I have failed several different businesses - mostly failing due to lack of focus and action. Two years ago I was completely lost. Ready to start my slowlane life after finishing my Bachelor degree. Fortunately, I was offered a Masters degree in Moscow, Russia and now two years later I have returned with a different mindset, a Masters degree and an amazing wife that supports me in my decision to take this step into the fastlane life.
It took me a long time to grow up. Almost 29 years. However, I feel that I am ready now to take the first step. I will dedicate the next 3 months of my life in Montenegro to start my own digital agency - thank you
@Sean Marshall
for the great inspiration, which was the last spark I needed to take this journey. If I will not succeed within these 3 months, I will have to go back to Denmark and get a job - however, this is only worst case scenario, and even if I will go back I know that in these 3 months I would still have built some sort of foundation that I can continue to working on and scaling from Denmark, while I work on my slowlane job.
Basically, this is not really how I wanted my introduction to look like. Sometimes I just get carried away and write to much random stuff haha. Please bear with me guys. I will create an execution thread one of these days, and I will try to contribute as much as possible to this amazing forum!
Also, if you guys have any questions about business or general living in Denmark, Russia, Hungary or Montenegro, feel free to ask me anything.