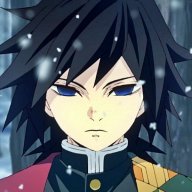 Silver Contributor
Read Fastlane!
Read Unscripted!
Speedway Pass
I've read both books by MJ, and I fully agree with get rich first, do what you love later. I've spent one long year trying, but I have failed.

As a software developer, my original plan was to build SaaS or mobile apps that would solve people's problems. But deep inside, what I wanted to do is to make video games, which actually are one of the possible fastlane products listed on the books, but at the moment the entry barrier is much lower than say 10 years ago (there are professional tools for free or peanuts) and the market is quite flooded in most platforms (getting worse every year), which is starting to seriously violate the commandment of entry. It is possible to make a hit and then f*ck money, but it's very very rare. Most indie devs make very little money with good or very good games that take many months, sometimes years, to be made. This is scary from the economical point of view. But even given all these problems, I still want to go for it.

Also, games need decent art and music. I can make music, and I'm learning how to make art (which, for the style of games I want to make, it's not as difficult as creating realistic art, so I don't need to be Leonardo's second coming), but an MVP for a game takes months to make, usually. Even trying the landing page approach would be very tricky, as you still need decent art to catch people's attention, and even that doesn't describe how much value (entertainment) the game would offer (you need something playable), compared to a landing page for a web/mobile app (which can basically be a few screenshots and a list of problems that will solve). So the "validate the idea, then make an MVP in 1-2 weeks, release, and iterate" doesn't really apply here, as the first iteration is much slower (you need at least something playable with close-to-final art, even if it's just a vertical slice - e.g. one level of the game, which takes a non-trivial amount of time).

But there are also ways to make money around making video games (not only actually making them), such as courses, books, tools, etc. And freelancing is an option (although I would make far less money to start with than building other kind of software where I have more experience, but it would be good practice) in the meantime while keeping trying to make a game that sales well.

As a road to freedom, I feel sort of guilty for choosing a kind of business that it's only in the edge of being fastlane, instead of a more common/predictable one, as games are actually considered closer to art than to normal software products. This doesn't mean that I can't prototype and validate other ideas while making a game that will take months though.

Any advice would be appreciated.