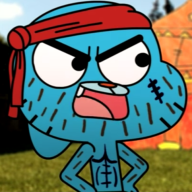 New Contributor
Read Fastlane!
Hello! My name is Jules and I'm glad to be here. I live in the beautiful Pacific northwest now, but I grew up in San Diego, hated every second of it, and thankfully managed to get out after 30 years of misery and stagnation. Since then, my life has improved exponentially, but there is still a lot of work to be done.
I've been through a lot of shit; molested as a child, bombarded with hundreds of prescription pills and their horrific side effects spanning decades, threatened with institutionalization, and having to somehow trudge through life with untreated bipolar disorder, Tourette's, and a host of other brain bullshit. Dissociative Identity Disorder and its alters careening around my cavernous brainspace lobbing insults and doubts at me constantly. It sucks, man. I didn't sign up for this!!
I made excuses for these things all my life. I was surrounded by a bunch of deadbeat losers that assured me, almost condescendingly, that I shouldn't have to work a day in my life. And, believe it or not, I managed not to; government checks and tons of foolish impulse purchases has been the norm for my entire existence.
My
FTE
moment was about a week ago. I was sitting in front of my computer with my head in my hands and my thoughts racing from one suicidal scenario to the next. I stared lovingly at my shotgun, held it in my hands, and realized I was one trigger squeeze away from a sordid and cowardly "freedom."
Not long after, I was watching one of my favorite Youtubers, Joshua Fluke, and he made an entire video dedicated to
Unscripted
and
TMF
and how they changed his life. He wholeheartedly recommended them, and I managed to crawl out of my shell for one minute and downloaded both books (sorry, I'm broke!!). Instantly I was hit with a burning rush of both anger and vindication, a chain reaction of revelation after revelation about all the bullshit I've been fed and the moribund, miserable government-dependent life I'd been living. I realized it was either this or bust. I gently set my gun back down and locked the ammo up. It was time to start my journey.
(but don't fret; when I do get the money, I will buy all three of his books and make some kind of altar or shrine dedicated to them. bet on it.)
However, I'm 35 now and one disaster away from complete financial ruin. I can't take this anymore. I can't keep letting time go by and watching my mom, the person who fought tooth and nail for me and kept them from throwing me in the loony bin, slowly fade away and succumb to health issues.
I'd already had my doubts about the Sidewalk and Slowlane, but MJ's
TMF
book fused it into a white-hot, cohesive desire that is now impossible to extinguish. No more excuses. No more waiting. No more thinking about the easy way out. It's time to do this. For my mom, my friends, and most importantly, for me and my dreams.
I don't simply want. I WILL get mom her knee replacement, physical therapy, and a personal caregiver so that she can live with me for the rest of her life and not be trapped in a nursing home. I WILL realize my dream of building and living in a fantastic gothic horror mansion. I WILL go on to create games, art, music, and a whole host of other things, leaving a formidable legacy that my friends and others will not soon forget. I take medication that actually manages my brain in a way where I can not only function, I can thrive. All that's left is taking action. I WILL do this, and MJ made it possible. Thank you.
My plan so far is to take up freelance web design/development, build my clientele, and then find something I can sell using these skills: Digital assets for games and logos for brands, web page templates, plugins, and more. I'd love to hear feedback and ideas from other, more experienced forum users. This whole world of finance and entrepreneurship is completely new to me, but I'm ecstatic to use it as a golden learning opportunity.
I look forward to interacting with you all and striving to make our collective dreams come true! Let's do this together.