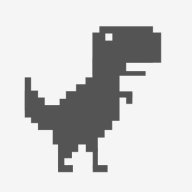 Gold Contributor
Read Fastlane!
Read Unscripted!
Summit Attendee
Speedway Pass
User Power
Value/Post Ratio
401%
Mar 26, 2017
309
1,239
Get your trademarks done right, the first time.​
You've worked hard to build your business from the ground up. You've poured blood, sweat, and tears into making a great product, assembling a killer team, and sculpting a vision for the future. But there's one important thing you're missing: a trademark.
Without a trademark, your brand is exposed to infringement and knockoffs. The last thing you want is for someone to come along and take advantage of all your hard work. That's where we come in. Trademarkings is the modern solution for protecting your most valuable asset - your brand. We handle everything from trademark searching, filing, registration, and maintenance, so you can focus on growing your business. We'll be your 24/7 online legal team for all things trademarks.
From the VC-backed start-up to your local landscape company, anyone can trademark their brand with Trademarkings, quickly and easily. All you need is an internet connection and five minutes to spare. We take care of the rest.
If you've been hanging around the
Fastlane Forum
and other high-achieving individuals long enough, I'm sure you've heard by now that it's a good idea to have a trademark to protect your brand. Heck, it's essentially a prerequisite to selling competitively on Amazon. But you might be wondering: what exactly is a trademark?
Let's quit messing around…
What is a trademark and why should I care?​
A trademark is a sign or symbol used to identify a particular product or company and to distinguish it from other products and companies. In other words, it's your brand's identity. A trademark can be anything that uniquely identifies your brand, such as a name,
logo
, slogan, or even a sound or smell. As long as it's distinctive, it can be trademarked.
There are many reasons to register a trademark, but the most important one is to protect your brand from being used without your permission. By registering your trademark, you gain exclusive rights to use it in connection with your goods and services. This means that no one else can use it without your permission, and if they do, you can take legal action against them.
This is called trademark infringement, and it's a serious offense. Trademark infringement occurs when someone uses your trademark in a way that confuses consumers about who the product or service comes from. For example, if someone sells knockoff versions of your product, or if they use your trademark in a way that makes it seem like you're endorsing their product, that's trademark infringement.
If you catch someone infringing on your trademark, the first step is to send them a cease and desist letter. This is a formal notice that demands that they stop using your trademark immediately. If they don't comply, you can take them to court.
However, the best way to protect your trademark is to register it with the Intellectual Property Office that has authority in your jurisdiction, in the US this is the USPTO (United States Patent and Trademark Office). An official trademark registration gives you a presumption of ownership and the exclusive right to use your trademark nationwide. It makes it easier to take legal action against infringers because you don't have to prove that they intended to confuse consumers - you only have to prove that they used your trademark without your permission.
Benefits of Trademark Ownership

​
Builds a strong brand identity

Gives you exclusive rights to use your trademark

Allows you to take legal action against infringers

Acceptance into Amazon Brand Registry

Can be used to stop trademark squatters

Makes it easier to sell or license your business

Adds value to your business
As Fastlaners, we all have the BIG EXIT
on our minds. If you're thinking of selling your business one day, trademark registration will make it a lot more valuable. Potential buyers will be willing to pay more for a business that has a strong trademark portfolio because they know that they'll be getting the exclusive right to use those trademarks. This means that they won't have to worry about trademark infringement from competitors, and they'll have an easier time building a strong brand identity for their business. Now that you know what a trademark is and why you need one, you might be wondering how to go about getting one.
​
Why a Trademark is Essential for Amazon Brands

​

As an Amazon seller, you know that it's important to have a strong brand identity. Your customers should be able to identify your products easily, and they should know that they can trust your brand. A big part of having a strong brand identity on Amazon is by having a trademark as this allows you admittance into Amazon Brand Registry.

If you want to be successful on Amazon, it is essential that you are admitted into the Amazon Brand Registry, which is a program that allows brand owners to register their trademarks with Amazon. Once you are accepted into the Amazon Brand Registry, you'll be able to take advantage of several benefits, including:
The ability to list your products as "Amazon Brand Registered"
Improved search visibility for your listings
Exclusive access to text and image search features
Increased protection from having your listings hijacked
A dedicated point of contact at Amazon
To be eligible for Amazon Brand Registry, you must have a registered trademark, or at the minimum an application in progress in qualifying jurisdictions. If you don't have a trademark yet, don't worry - we can help you through the process. Keep reading to learn more about how to get a trademark for your Amazon brand.
How do I register a Trademark?

​

Let's talk about the elephant in the room. In most jurisdictions, it's likely possible that you can file your own trademark application following a DIY method. In most cases, it's simply a matter of filling out the trademark application and paying the official fees.

BUT, and that's a big but, errors in the application and overall trademark strategy can end up costing you thousands down the road. If you are looking to trademark a name or

logo

, it is important to consult with a registered trademark agent or lawyer. They can help ensure that your application is complete and correctly filed, which will save you time and money in the long run. The process of applying for and registering a trademark is often lengthy and complicated, so working with someone who knows the ins and outs can save you time, money, and aggravation.

Take it from me, I'm still dealing with what's been a 3 year long drawn-out process of battling for trademark rights for an eCommerce brand that I used to run. It's been $20,000+ dollars in legal fees due to inadequate brand protection. This is DIY gone wrong.

What happens when the government examines your trademark and sends you an office action or refusal for a variety of reasons? Will you know what to do then? Finding a lawyer to handle your case at this stage is oftentimes even more expensive than it would have been had you initially started with a lawyer.

Don't be like me. You're better off working with a trademark attorney who can guide you through the process and help you avoid these types of mistakes. Think bigger! Shoutout to

@Kak

-- stop trying to scrounge away and save a few hundred dollars while spending hours trying to learn trademark law. It's simply a cost of doing business. Do you not believe in your business enough to offset the cost of legal fees?
Why Choose Trademarkings for your Trademark Registration?

​

Let's be honest, there are many trademark service companies out there from traditional law firms to massive legal technology companies like LegalZoom.

So what makes Trademarkings the best option?
All-Inclusive Flat-Fee Trademark Packages. No one does it like us. Depending on your budget, you can choose a trademark package according to your risk appetite. Some applications are more likely to be rejected, which means you'll need to respond to the examiner. But don't worry - with our inclusive packages we'll take care of everything for one low price. Just sit back and relax! Gone are the days of paying an attorney $200-$500 an hour for professional trademark services.
We service multiple jurisdictions. Trademarkings can handle almost any trademark matter servicing the United States, Canada, European Union, the United Kingdom, Australia, and New Zealand. Aside from our core areas, we can help you in almost any jurisdiction using our large network of associates.
We handle it all. From trademark searching, prosecution and maintenance, we handle every trademark issue.
Personalized client dashboard. Our online dashboard is simple and user-friendly, containing all the information you need about your trademark in one place. Plus, our easy-to-use platform makes it a breeze to connect with our team of experts who are always ready and willing to help.
Registered lawyers. In contrast to other online services that are a one-and-done form you submit. Our team is made up of experienced trademark lawyers and IP specialists who can help you every step of the way.
We're not going anywhere. Trademarkings is an online legal technology company that was started in 2009 to provide end-to-end trademark services for entrepreneurs, start-ups, and small business owners. Our trademark attorneys have filed over 11,000 trademark applications across the globe.
At Trademarkings, we want what's best for your business. We guarantee that if your trademark application is rejected, we will file an amended one free of charge - all you have to pay for are government fees (if any apply). If the first comprehensive trademark search report is unfavorable, don't worry! We'll do another one completely free of charge.
We're confident in our ability to get your trademark registered quickly and easily, and we're committed to providing the best possible service to our clients. So go ahead and give us a try - you won't be disappointed!
​
Some raving reviews from our clients

​
​
​
How to get started with Trademarkings

​

Trademarkings is the simplest, fastest, and easiest way to trademark your brand. We offer all-inclusive flat-fee trademark packages that include searching, filing, and responding to office actions - all for one low price. Plus, our team of expert trademark attorneys are always available to answer your questions and guide you through the process. So why wait? Get started today with a free trademark assessment at

tmkings.com

!

The first 3 Fastlaners to order will receive 50% OFF any trademark package. Then it will drop to $50 OFF for any forum member! DM for a coupon code.

>>>> Free Trademark Assessment <<<<

>>>> File a Trademark Now <<<<
Last edited: