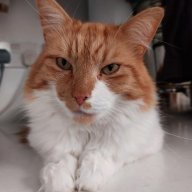 Bronze Contributor
Read Fastlane!
Read Unscripted!
Speedway Pass
User Power
Value/Post Ratio
192%
Nov 16, 2022
199
383
It is very wet outside. I want to walk back to my
delorean
from my friends house.
I take an umbrella to keep me dry. It's huge and not a drop of rain falls on me. I walk and walk....
Then I realise that my then I realise that my umbrella is mysteriously shrinking! And the rain is a lot worse!!!
I have to turn around back to my friends house because I'm soaked to death. I'd never make it to my car.
The car is your goal of having a pile of cash/car/freedom
The rain is the onslaught of business.
The umbrella is your sector that youre in (eg newspapers)
And me being under the umbrella is your business - soggy & exposed to the elements.
If a sector gets smaller and your business is in that sector, you'd think it would be proportional. Money can be made, please do not get me wrong. Sometimes the places no one is looking or going "bah thats a dying industry" is where money can be made. But generally, the pie gets smaller. (or the umbrella)
Note: I know umbrellas dont shrink but you get my analogy!
Last edited: