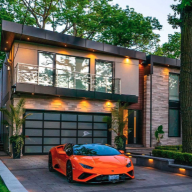 New Contributor
Read Fastlane!
Read Unscripted!
User Power
Value/Post Ratio
33%
Jan 12, 2023
3
1
Hi everyone,
I'm Kat and I stumbled onto MJ DeMarco's books pretty much on accident. Growing up in an immigrant family in the Midwest, most of what I learned about money was a bit outdated to say the least, since my family hails from a former Soviet country. As an adult, I came to realize that my financial education consists of bits and pieces of Soviet era principles and things I picked up from my friends (middle class families) + American TV. So I set out to give myself a proper contemporary financial education: learn about investments, how 401k's work, understand taxes, etc. A friend recommended
Unscripted
, which at first I was putting off because it seemed like the book was about a particular lifestyle rather than a "respectable" book about finances. However, after listening to the audiobook I promptly picked up The
Millionaire Fastlane
and am now realizing that I have to, once again, unlearn what I'd learned from all those "respectable" books and instead copy the systems the rich use to make and maintain their wealth. Really thankful to
@MJ DeMarco
for stopping me from putting all my hopes and dreams on hold, and showing me how to work and apply myself today more intelligently!