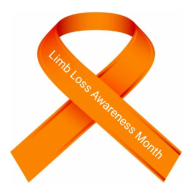 Legendary Contributor
EPIC CONTRIBUTOR
Read Fastlane!
Read Unscripted!
Summit Attendee
Speedway Pass
User Power
Value/Post Ratio
90%
Aug 8, 2007
6,109
5,483
Can we talk strategy without politics or religion?
Given the events in France, Orlando, and elsewhere...
And
@Vigilante
podcast about the OODA loop....
If you were at a public event and were trapped with no escape what would be some strategies for survival?
I was thinking about the people in the restroom, trapped in a room with no escape. They had to know this guy would be coming. Is there time to organize a counter offensive? He thinks he has total control by fear. You and your peeps in the bathroom have the advantage of numbers and element of surprise.
You have been drinking and now running on full adrenaline, sweating and scared.
Thinking about resources available and the imminent threat, some ideas came to mind.
1) The toilet seats could be removed and used as a weapon
2)the stall doors could be used as a shield or ram
3)Your belts could be tied together to make a trip.
You know where he will enter and you have a good idea about his posture. You know if he enters and controls the room you most likely will not survive.
Any other situational ideas are welcome.
Are there any legal, strategic weapons that one could carry into a bar or concert?
Again, I don't want to devolve into rights, gun control, politics, or religion. Please keep responses to strategy and strategic information.
Last edited: