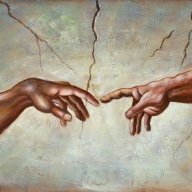 Contributor
FASTLANE INSIDER
Read Fastlane!
Read Unscripted!
Speedway Pass
User Power
Value/Post Ratio
270%
Jul 12, 2017
33
89
28
Alright, I'm tired of being a "side-hustler" always looking for side gigs while trying to focus on my sales "career".
This isn't working out, especially with a little one coming soon.
With that said, I've made the decision to build an agency.
Granted -- I know I'm entering a field with like a bajillion other people, but it seems like local businesses still need assistance with their
SEO
.
More importantly, I want to build SOPs and processes instead of being the person who fulfills the order. Gotta think BIGGER.
My
goal
is to get 10 paying clients before May 31st.
I'm using this progress thread as my accountability to make it happen.