Aut viam invenium aut faciam
FASTLANE INSIDER
Read Millionaire Fastlane
I've Read UNSCRIPTED
Summit Attendee
Speedway Pass
May 23, 2014
1,410
3,925
896
For those that know me, I'm a part-time ER doctor turned entrepreneur. I was recently diagnosed with COVID-19 and wanted to help dispel any rumors about the illness, etc.
Quick background
- Middle aged, absolutely no health issues (like really. None)
- Never smoker, drink only 1-2 glasses of wine (or good whiskey!) a month. No drugs
- Workout 2x day (lift and cardio) - #75Hard routine, for those curious.
- Part time ER doctor still because I follow
@Vigilante
's advice to draw from the employee cup for as long as possible.
- Work in Texas and have seen literally hundreds of COVID-19 POSITIVE patients over the pandemic course.
[And yes, we are admitting a LOT of COVID-19 patients because they are sick. Recently admitted a 30 yo Paramedic who was sitting 70% on room air(!)]
-
Not
a Mask Karen/Nazi when not in the hospital. In fact, this is my motto outside of the hospital: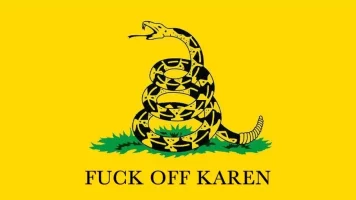 .
.
.
.
This is an update I shared with a colleague today:
I tested POSITIVE via nasal PCR for COVID-19. I'm doing well now. Managed to knock out a great w/o this morning (db presses, pull-ups, curls) but it was rough for a while.

HPI: Have worked every weekend in June and first weekend in July in the ERs. At least 5-10 COVID-19+ pts/12 hour shift. Using PPE when in room, face mask at workstation.
- Last work shift was 7/5.
- Sx onset 7/7 as follows: Fevers, arthralgia, myalgia. Dry cough.
- Sats on 7/9 down to 92%/RA. Add'l sx incl. nausea, loose stools and abdominal pain. Tachycardia.
- Started HCQ +Azithro+Zn on 7/9.
- Significant overall improvement.
- Nasal swab test 7/10
- Result POSITIVE yesterday (7/14).
- URI sx until 7/14 + fatigue.
- Absolutely asymptomatic today. Checked QTC with an EKG back in Mar and nl s no findings.
- Still taking med regimen.
- Sats have been 97-98 since 7/10
AMA. Will respond when time allows.
Don't like ads? Remove them while supporting the forum. Subscribe.