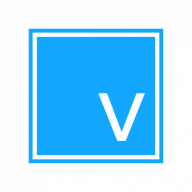 Bronze Contributor
Read Fastlane!
Speedway Pass
I've been working with and learning SEO and marketing for a while now, And a friend in this industry told me over the weekend about something interesting. Google is now offering a new service that ( in my opinion) can be powerful combined with proper SEO. Even if you're not a marketing agency or an SEO specialist, I think this will help your local business/service.
First of all, Let me go over how google search is today, Everyone knows that when you look something up, google brings up the most relevant solutions to that question. The results you see when you enter something in google are the results, google ranks the results by relevancy and popularity. SEO can improve the rankings with things like backlinks, better on page SEO, off page SEO, making the site run faster or make it easier to crawl through, etc. SEO is usually the best way to get traffic from google.
Other than SEO, people might use google Adwords, which shows up on top of organic results, they have a little green label on the side that says "AD" and google usually displays about 3 of them. The problem with Adwords is that it can be very expensive to get into if you're trying to get ads for a common keyword. The other problem, is that most people don't click on ads. they see google Adwords as intrusive and In my opinion, they don't look that good.
in fact:
"The current number out there today states that
LESS THAN 10 PERCENT
of people actually click on paid ads. That's right,
around 94% of all search traffic goes to organic results over paid ads." - oakcitytechnology
So the most viable solution really is SEO. but not until now, at least that's what I think.
Google has introduced this new system called "Google Local Services", you can read about it here:
Local Services by Google - Lead Generation for Local Customers
What it is is essentially a new Ad system, where a business offering a certain type of local service, can pay to have a card at the top of google search, and instead of paying for a keyword to have the ad displayed on. You apply your service, and you pay for every customer or lead you get that is Looking for your service in your area.
This is much better than paying google Adwords for a keyword, and it might be less expensive as well.
If you use Adwords for an ad campaign, and you own a local service business in your area, I recommend that you apply for this system. (the application process is pretty thorough, they send a representative to assess your business and have them perform background checks on employees and such.)
If you own a marketing agency, which is what i'm currently doing, I would consider selling this as something that you can manage for your clients, and also offer it as a competitive edge to their competition. you could make a short video like this one:
View: https://www.youtube.com/watch?v=Ak3UAuEH1_U
and you could offer it or present it to your clients.
I hope this genuinely helps some people on here, because this combined with SEO or other advertising techniques could definitely bring in a lot more traffic and customers.