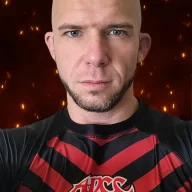 Sweeping Shadows From Dreams
FASTLANE INSIDER
EPIC CONTRIBUTOR
Read Fastlane!
Read Unscripted!
Speedway Pass
Jan 14, 2013
3,972
24,112
1) The IDEA

Custom cardboard shipping box machine.

2) The PROBLEM

It's hard to find the perfect box. There's a lot of guesswork in figuring out what size box you need to ship an item. Yes, you can measure but then there are things like Styrofoam bumpers, peanuts, and bubble wrap the must be accounted for while measuring and it's not always easy to measure those. Someone who has this problem is Amazon, they'll send a small package in a box 100x's bigger than what's inside.

3) The SOLUTION

Create a machine that creates the perfect box for any item. It can use 3D Printer laser to measure the dimensions and upload it to the cutting machine. Once uploaded the machine will cut out from a cardboard a box that you can put together yourself by gluing on the designated parts that the machine has laser-printed instructions on. Also, it can laser print the shipping address, barcodes etc.

4) The RESULT

A custom box that will fit whatever item you made it for perfectly including the peanuts, bubble wraps or styrofoam bumpers. All without wasting cardboard because the smaller pieces can be used to make other smaller boxes.

5) The MARKET

Post offices, fulfillment centers, companies basically anyone who needs to send a package through the mail.

6) The FASTLANE model

License out the design for the machines. Sell the machines or rent them out.

7) The BUSINESS model

Royalties, part sales

8) The EXECUTION challenges

You'll need someone to work on the software and find a way to not take too much space.

9) The BRAND idea

Boxit? (Not sure what is meant by the brand idea)

10) The EXIT strategy

Sale the company or live off from the royalties from licensing

I, [YOURUSERNAME] UNDERSTAND THAT I AM POSTING THIS IDEA WITH NO EXPECTATION OF COMPENSATION, TODAY OR IN THE FUTURE SHOULD THE IDEA BE PURSUED, EXECUTED, OR ATTEMPTED. I UNDERSTAND THAT THIS IDEA WILL REMAIN VIEWABLE TO ALL

INSIDERS

AND WILL REMAIN AVAILABLE FOR ANYONE AND EVERYONE WHILE POSTED IN THE

INSIDERS

DOMAIN. I UNDERSTAND THAT NO COMPENSATION IS DUE SHOULD MY IDEA BECOME EXECUTED OR ATTEMPTED IN THE PUBLIC DOMAIN. I UNDERSTAND THAT THE "BOUNTY PRICE" I AM POSTING IS SIMPLY A PAYMENT TO REMOVE THE "INE" POST FROM VIEW AND IT DOES NOT SIGNIFY OWNERSHIP, EXCLUSIVE OR OTHERWISE, TO THE IDEA I AM POSTING.
You may want to make this a separate thread or else it might get lost.