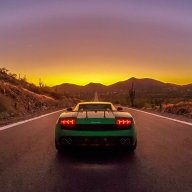 Successfully Exited the Rat Race
FASTLANE INSIDER
Read Rat-Race Escape!
Read Fastlane!
Read Unscripted!
Speedway Pass
First off, thank you so much for sharing! This thread is a goldmine and even has my girlfriend excited by the possibilities. We've spent all morning brainstorming ideas using the process you've laid out and have come up with some great ideas to chase down further.

With that said, the paranoid part of me wonders how you manage/avoid potential liabilities.

For example, when looking at heating pads, there are people reporting that they were burned by the product. This was seen in popular products and niche pads (even 5-star reviews, variable heat settings, etc.), so I'm thinking that it's fairly unavoidable and comes with the territory.

With a product like this, would you carry some sort of insurance? Or is a disclaimer good enough? Or is this even a problem and am I just overthinking?

Up to this point, I only have experience with digital products, so any advice in this area would be greatly appreciated!
It makes me happy hearing that I was able to motivate you and your GF into the right direction!
Great question too.
The answer depends on the individual and their risk tolerance. A few points.
All things should be done through a LLC or Corporation that you created. This creates a liability shield. So if something happens, only your company (which has near zero) can be sued. You can't squeeze juice out of a rock.
Google "piercing the corporate veil". It will pull up things that an owner does that allows the person suing their business, to say that the owner didn't actually treat this as a business but as an extension of their personal things and because of that he shouldn't be afforded the protection the business provides. These are simple and obvious things that can be avoided but that many people don't. For example, don't treat your business bank account as a personal bank account where you can buy personal goodies with. Treat it like a separate entity and so will the law. Easy
Don't do anything illegal like fraud and avoid gross negligence as that also shifts responsibility from the business to the officers making those decisions. Using your example.... Someone burning themselves on a hot item that is meant to be hot, would likely be a business liability. On the other hand, you knowingly choosing a part that is 2 pennies cheaper but knowingly has a 50% chance of exploding... Is negligence. So set your disclaimers as all other companies selling heat pads do and don't do anything crazy.
That's the gist of the matter. But as I mentioned, there could be some nuance. Are you a wealthy individual, or even relatively well off because of your career? In that case, you could consider general business liability insurance. Maybe you could even consider product liability insurance. But since you are well off, those are no big deal and are very low costs for peace of mind from the very unlikely happening. Are you a college student with $1,000 bucks to your name? As I mentioned earlier, you can't squeeze juice from a rock. They can try to sue you, but the second their lawyer contact you and finds out that you and the business have nothing to their name, they will vanish.
Now that we moved past the scary part of the conversation, talking about liability and lawsuits... Here is the realistic part. Except for some insanely rare bad luck (close to 0%).. You are not going to be sued for basically anything a company like Amazon will allow you to post, until you are already successful and sold countless of these widgets. If someone burns themselves, they return that crap and move on. If they feel really feisty, they leave a bad review to vent and move on. What are they gonna sue you for? What lawyer is going to take the case? It would have to be some REAL freak accident for a lawsuit to be worthy.
TL;DR : Do the very basic steps to protect yourself. Don't sell anything wildly dangerous. Don't commit fraud or do anything wildly illegal. Get insurance or consult an attorney if you have ALOT to lose. Then go on with your business of trying to sell your great products without anxiety or wasting headspace worrying about liability/lawsuits.
Last edited: