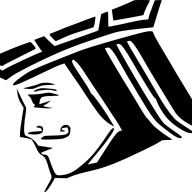 Contributor
Read Fastlane!
(Fyi..The subject line comes from one of Popeyes catchphrases)

Hello everyone,

My name is David. I came across Fastlane while I was looking for like-minded people in the net. I think I might have found the place.
I started out in the sales industry in 2005 when I got my Real Estate license. I sold a few homes, I sold many home loans and refi's.

When I really understood the whole concept of sales and psychology on why people buy products is when I joined one of the top marketing and sales companies in the U.S. They had well-established business in retail sales, B2B, and my personal favorite outside sales/ D2D sales.

I started out as a sales rep with no understanding of sales. Even though I was in Real Estate Sales prior to then I had no idea why people would buy from certain people and why they don't buy from certain people.

I started as a sales rep with this company and through my tenure, I worked my way up to a Regional Sales Manager. I managed offices, developed Sales Leaders all throughout the West Coast in various cities. I developed sales strategies for various products. I ran multi-million dollar sales organizations but I think my greatest accomplishment was developing relationships with many awesome people within the sales industry.

I have acquired a lot of sales knowledge throughout my sales career.

I have been working on developing my own business by doing sales and provide sales coaching online via my website. I hope to help out those by providing the knowledge I have while I learn from others here.