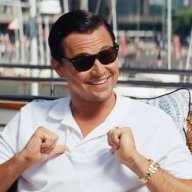 Contributor
Read Fastlane!
Read Unscripted!
My first product failed and I lost a lot of money on it. Now I'm looking back at what went wrong to make sure I don't make the same mistakes for the new business I'm starting.
Well, all I really had to do was a
CENTS
analysis and it became clear very fast!
First Business (Amazon FBA Product)
Control
Entirely Amazon dependent
Complete reliance on Chinese supplier
Entry
Very simple product, easy to duplicate and tons of competitors in the niche
Cheap to manufacture
Little to no expertise needed for this type of product
Need
Not solving a problem
Seasonal product (after the peak season, sales collapsed and I was stuck with lots of inventory)
Impulse buys highly unlikely (despite the relatively low cost)
Time
Online product which can be sold 24/7 via Amazon FBA
(Waking up some days and seeing I had already made hundreds of dollars felt really f&#kin good!!)
Scale
Cheap cost to manufacture - could produce thousands of units for not too much money
Easy to scale, could simply ask my supplier to produce more and ship to Amazon's warehouse
If I advertised properly, should be able to increase ad spend to proportionately increase sales
My New Business
Control
Not depending on Amazon this time. May use them eventually but as ONE channel of my entire distribution strategy - NOT my entire business model.
Will be manufacturing locally and with total control over the entire process
Will sell online through my website and through independent wholesalers
Entry
High upfront cost to start
Product requires a level of expertise most people don't have
I have industry knowledge and insight
Need
Market expected to grow exponentially
Lack of much online presence
Consumers are willing to pay more $$$ for this product
Time
Can sell 24/7 online
multiple distribution options
Scale
Once I have the design finalized, I can easily replicate and produce as many as I want
Won't have to suffer through long, painful lead times since I am not producing overseas
Product can be manufactured quickly, so don't need to keep thousands on stock and worry about excess inventory/ storage fees
So my new product gets a 5/5! I'm very excited to get back in the game and go hard on this business!
Will post more as I go along. I want to be more active with this amazing community! There is so much inspiration here; I definitely recommend becoming an
INSIDERS
to anyone wondering if its worth it or not. 100% it is, there is so much to learn!