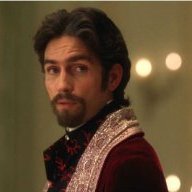 New Contributor
Read Unscripted!
Hey everybody I'm Chris from Canada I recently finished reading
Unscripted
and it's really helped me understand how I've felt my whole life "that there's something wrong with the world you don't know what it is but its there like a splinter in your mind"- love the matrix and in time references, so relevant and true.
Some history about me: since I was a kid I always enjoyed the value exchange offering products or services for value vouchers whether it was cleaning cars, helping out at my Dad's dental practice or selling chocolates door to door for my football team and a few part time jobs as a teenager, I can also remember visiting businesses with my family imagining how I would run them and make them better. Sadly as I got older the Script took over and after high school I went to college because that's what were supposed to do but without an interest I wasted a lot of money getting no where, I dropped out and worked Retail management at a big box retailer for years then switched to management at a quick lube/tire center which led me to start my own business offering a mobile tire service but I made a lot of mistakes, blinded by ambition I took high interest debt to get things started as a result it didn't take long with no cash flow, not enough customers and Huge monthly payments that I couldn't maintain the business and had to shut it down and get a job.
I'm currently an Automotive technician at a dealership a job I've had since my first business over 4 years ago, the last year has been a lot of self discovery, I had this nagging thought, is this it? paycheck to paycheck for the next 43 years of my life for a "promised" government pension? always at the mercy of a boss with there own agenda, I knew this wasn't for me.
After reading many self help books things were more clear but there was still something missing, then came
Unscripted
the book to end the search, everything in the book made so much sense from dispelling the myths, the bias's, the beliefs, the bullshit, learning how to start a
Productocracy
business using the five commandments and reaching an
Unscripted
life, I'm grateful to MJ and his book showing me how to take control of my life and restart the entrepreneur fire I had as a kid, I like the Automotive field so I may start a related business but I'm here to expand my mind to see how else I can add value and contribute to the forum along the way, thank you.