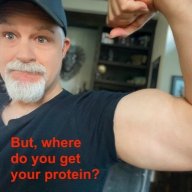 I followed the science; all I found was money.
Staff member
FASTLANE INSIDER
EPIC CONTRIBUTOR
Read Rat-Race Escape!
Read Fastlane!
Read Unscripted!
Summit Attendee
Speedway Pass
Jul 23, 2007
35,622
142,153
Reading this makes me ill ...
Poor saps are going to pay $45K for information that can be found for FREE. High pressure sales tactics (for $495) only to be upsold to more stuff.
Imagine the people that pay for this stuff ... the debt of the seminar will handcuff them for years.
:cuss:
http://forum.richdad.com/forums/tm.asp?m=618258&p=1&tmode=1&smode=1