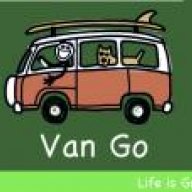 Gold Contributor
Read Fastlane!
Speedway Pass
Jul 25, 2007
6,474
1,365
60
The town of Napa has more pre-1906 homes than any other city in Northern California.
We own several:
-A 9-rm B&B (about 5,500 ft2)
-A 30-rm "project" (about 8,500 ft2)
-The house we live in (about 2,800 ft2)
-The house next to it (about 1,200 ft2).
And soon we may own a few more in the local vicinity.
Part of the reason I love old houses is the way they're built: Massive old growth lumber, high ceilings, shallow hip roofs (less costly to reroof), and usually great attic and crawl spaces for the inevitable new electrical and plumbing. Makes 'em easy to work on. :smash:
Lots of folks are afraid of fixing up old houses (b/c they can be money pits). But once you confirm that the foundation and bones are good (w/no settling or termite/dry rot damage), we can go through a house in 7-9 months and completely replace the utility infrastructure (plumbing, HVAC, and electrical).
So what we're left with is a house that's "new" on the inside (updated appliances and utilities), but has the charm and warmth of an "old house".
Some day I'll get around to posting some of my projects. We've rehabbed and sold (or 1031'd) four so far. We're in the process of rehabbing the ones I mention, above.
I know that old houses are a favorite topic of Diane Kennedy's (I actually didn't own any historic homes until I had read some of her posts on this over at RD.com).
So Diane, if you want to chime in about the tax advantages of old houses, I'd love to hear about them--especially if there have been any changes in the tax laws in the past 5 years.
-Russ H.