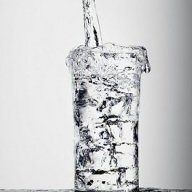 Legendary Contributor
FASTLANE INSIDER
EPIC CONTRIBUTOR
Read Fastlane!
Summit Attendee
Speedway Pass
User Power
Value/Post Ratio
486%
Aug 13, 2018
1,065
5,180
This post might inspire you with some ideas. A lot more is possible than you realize.
... and without help from his parents (unlike some of these child entrepreneur stories with an adult pulling the puppet strings.) Amazing story, unfortunately, with a tragic ending...
www.thefastlaneforum.com
If English is not your first language but you still want to do youtube, recreate something for your country and in your language that was wildly successful in English. It could be something that's simple and basic, but as long as it doesn't exist yet (or isn't being executed well) in your language, you could have a surefire winner. Think of a channel that people in your country have to be bilingual to enjoy because there's no [your language] version of it, and then take action to make a version of that for your home audience.
Copy what's working for others. Be relentless about solving problems. Don't let little things like thumbnails stand in your way. If the best thing you're capable of on your thumbnail is a black screen and white text - do that the first few times until you get more comfortable with
Canva
or Figma. Just release
something
. And then do it again. And again. Pivot and adjust based on what you see working.