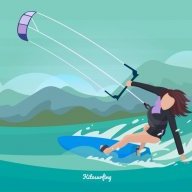 Bronze Contributor
Read Fastlane!
Read Unscripted!
Speedway Pass
User Power
Value/Post Ratio
234%
May 24, 2017
146
342
Hi felow fastlaners,
First of all I want to admit here I am an addict. My drug? The slowlane.
I know it is bad for my health, it will enslave me, it will make you unhappy and it will prevent me for being happy, but in moments of weakness I have gone back to it again and again. But, like any drug, after the initial high, my life becomes miserable and starts to kill me little by little.
But, I am a very driven and disciplined and I always achieve my objectives (even after failing several times) and I know I will overcome this addiction. So here is my story:
Since I was a kid I have always admired my paternal grandparents, who are like my parents to me. Despite each of them having great jobs that provided them social status and the possibility to live comfortably for the rest of their lives, they decided to leave their country (Spain) because they did not want to leave in a dictatorship and crossed the ocean to established themselves in a foreign country to pursue their entrepreneurial dreams. Everyone told them they were crazy (and they would probably be right) but they ignored the peer pressure and went ahead. Of course it wasn´t easy (being an immigrant and starting from scratch is never easy) but they both started and grew their respective successful businesses and obtained the freedom they always desired.
I have always had a strong passion for law and decided to pursue that career with the
goal
of owning my own firm in the future, but after working in law firms for several years my health was resenting and my life was becoming miserable, so I decided to change paths and went to study a master in the US to learn business skills.
While I was studying in US I started my first venture with two other fellow students. I devoted most time to the business than to study and was super passionate about it and I would have loved to keep pursuing that route by, at graduation, temptation knocked into my door: I could be pursuing my venture with almost zero income and extreme
effort
or I could be making 6 figures in a well regarded bank. Guess what I did?
I took the job and after a while, I was miserable and even turned into a depression (there is most to it than an unfulfilling job but I skipped it for simplicity) and I promised myself I was going to quit after the signing bonus exclusivity was due (otherwise I needed to return it), then I postponed to the date I receive the winter bonus, after all, there were few other months, and kept going like that fooling myself, until my
FTE
: The colleague sitting next to me (who was my age and perfectly healthy) died from a heart attack leaving his wife and kids behind. That moment I realized that there might be no tomorrow so things need to be done NOW.
I quit my job and returned to my country (close to my family and where I could keep my expenses to the minimum) determined to start my fastlane journey. And I did, I had a very crazy idea that did not work and I started working in my second one until a recruiter came looking for me with a very tempting offer. I was weak and turn into my drug again, this time, fooling myself that the experience would help me in my future endeavor and that I could still pursue my fastlane idea at the same time. I thought (wrongly) I could have it all.
At the beginning (it was the summer so there was not a lot of workload) it was like I imagined, I was comfortably working in my fastlane after work and during weekends. After the summer the workload was insane and it was draining all my energy. I was back in the hamster wheel.
Last week, two things happened:
1) my grandfather died, and
2) three days later my boss (based in another country) called me to tell me I was fired.
And the funny thing is that in that moment, that totally got me by surprise as I have always been receiving good feedback, I felt like a big weight was taken out of my chest. And it hit me: working for someone else is the most risky thing you can do, they can fire you at any moment for any reason and you can not do anything about it.
Ironically, big part of my addiction to the slowlane was that (fake) feeling of security.
I saw it happen to a lot of people but, like with traffic accidents, you think it will never happen to you, until it does...
So here I am again, detoxing, now with 100% focus on the fastlane. I owe it to my grandfather and I owe it to myself.