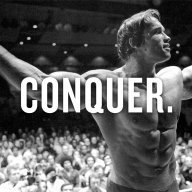 Contributor
Read Fastlane!
User Power
Value/Post Ratio
113%
Jun 29, 2013
38
43
Hi guys,
I've read
TMF
at least 3 times if not more, alongside numerous recommended reads, and still I made absolute noob errors in judgement.
If you trawl through my profile you'll see I was defo a wantrepreneur in earlier years looking for a quick money-maker.
However, over the past 6 months I've been working on a new clothing company which I'm fully committed to.
The Cock-Up
I launched this clothing line aimed at a very specific group, based on what I perceived as a need without actually validating the need. D'oh!!!
I'm of mixed heritage: British/South Asian. In conversation with my fellow mixed-racers or South Asian friends and family I always noticed complaints of how there were no fashion brands which represented us or that they wished South Asian clothing was suitable for daily wear.
If you don't know South Asian clothing is over the top glamorous patterns, stitching and symmetry (google 'Sarees'). With that in mind I figured I can create a new twist on an existing product (clothing) a'la blue ocean strategy. By mixing western clothing with South Asian patterns.
I went on to produce 100 high quality hoodies with very detailed asian pattern prints, thinking by the time I get delivery of the products I would have run a pre-order and sold out. Of course it didnt materialise that way mostly due to dayjob commitments.
I launched my website and started influencer marketing for over 1 month now, but I still haven't got a single sale!
My Instagram influencer marketing has been targeted through popular asian influencers and 'Henna' artists. Henna is the temporary indian tattoos of which patters heavily influence asian clothing. The reach has been up ~280k instagram followers with OK click-through rates. the product posts get plenty of likes, even compliments via the comments but nothing else of substance.
So now I'm sitting on £2500 ($5k) worth of branded stock with expenses going up everyday due to fixed costs. Moreover, I'm losing objectivity due to emotions coming into play.
My website
What am I doing wrong?
Does my product suck? Or is it my website? I'll be super grateful for any honest feedback negative or positive.
#######
(In hindsight even the brand name sucks, nothing about it say south asian inspired clothing. Its me Jay, and my sister's cat's Italian name Gianni. Wtf was i thinking!)
Next move
Do I proceed with this particular clothing niche? Or is this a sunk cost fallacy?
I'm thinking of just setting up a market stall and sell the items at break-even if not a loss, and then retreat back to the drawing board.
I will not quit on the clothing line mission, however am considering quitting this niche. Or should I persevere?
I'm not getting any 'feedback echoes' as per
Unscripted
, yet.
Many thanks
- Jay
TL
R Im sitting on £2500 ($5k) worth of branded stock. Any advice on my next move?
Last edited: