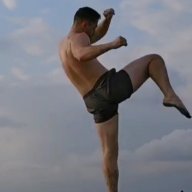 Contributor
Read Fastlane!
Read Unscripted!
I am about to share a powerful concept I have been using for years to create unshakable confidence and manipulate my Belief system to the core.
After using this you will believe all the things you say to yourself, you will believe that you are the kind of person you want to be within 1 month you should start seeing mental changes.

You are going to combine 2 powerful things:
1. SELF HYPNOSIS
2.AFFIRMATIONS

Self Hypnosis
The first thing you think of when you hear hypnosis is probably a a hypnotist on stage at america's got talent who is hypnotising a random person to behave and believe he is a Chicken.
You probably think it's something woo woo and there is no real science behind it, right?
WRONG!
I will skip explaining to you the science behind hypnosis since it would be a post too long to read.
Hypnosis is a state of relaxation to put it simple.
We are all in a state of hypnosis 100's of times a day.
When we watch a movie, Scroll our phones, listen to music, workout, run, have sex, Meditate, Talk to someone, Cook ect...
You are in a trance daily without even realizing it.

So what's the thing with hypnosis, why am I wriing about it in the first place?

Hypnosis helps you access your subconscious mind quicker and easier!
That means you can reprogram yourself, by yourself with wathever believes you want to install.

Some famous person who was usinf this powerful tool is Mike Tyson.
Mike tyson talked about his Coach Cus D'amato taking him to a hypnotist and programing his mind.
The hypnotist would put Mike into a state of tranfe by relaxing him and after that he would tell him all the things Mike believes today.

HOW TO HYPNOTISE YOURSELF
There are numours ways to hypnotise yourself but I am going to stick with the simplest one: Breathimg.
Same as meditation breath in hold for 4 secounds and then breath out.
Do it 5 times at least, lay down close your eyes and look upwards with your eyes.
Hypnosis is a state of deep relaxation by definition.

So next we are moving to:

AFFIRMATIONS
Same as hypnosis you probably think:
"affirmations, really?"
"Isn't that the woo woo nonsense The secret was talking about?"

Well, almost.
You can research this on your own to make the post shorter and more readable.
Famous people like Dan Pena and many many athletes like Floyd mayweather, Cristiano Ronaldo, Conor Mcgregor... Those are the ones I can think of on top of my head
We are going to focus on practicality here without the spiritual and woo woo part.
You probably saw some gurus and self help coaches talk about this.

They are not wrong, but there is a powerful adjustment you can do to install them deeply into your subconscious and make them 10x more powerful.

The method: Combining Self Hypnosis with Emotions and Affirmations.

So how do we do that?

Okay here is what you need to do:

Grab a pen and paper and write down:
5 Most painfil moments
5 Successful moments
5 Painful Statements
5 moments you felt untouchable

Write them Down.
Then combine them wirh your affirmations.
For examole, instead of:
"I am Great"
You write "I am great, becouse I uses to get hurt so much by XYZ and came back after that big setback and still made it against the odds"
BANG!
Now the affirmation has some Umpf attached to it and it makes it way more powerful!

GIVE YOURSELF SOME TIME TO THINK ABOUT THE MOMENTS!
Now write 20 Affirmations and combine them With the moments mentioned.
After you did that Record it!
Tape record yourself and add some inspirational music to it.
I chose The soundtrack from The Gladiator now we are free.
Recommended music: Braveheart ost, The last of the Mohicans ost.

Now you have your Emotional Affirmations,
put headphones on for a better expirience and if you want to make them more Ingrained into yourself speak them out loud when you can.

SUMMARY:
1. HYPNOTIZE YOURSELF
2. LISTEN TO YOUR RECORDED AFFIRMATIONS
3. DO IT AS MANY TIMES AS YOU CAN A DAY.

You don't need to hypnotize yourself at all times, but listen to the affirmationa, when you are in the gym, when you drive your car, when you take a walk ect...
The more you do it the more it will sink into your subconscious mind.

Of course don't just rely on this, it's a tool in your toolbox combine it with ACTION and become an Unstoppable force

Additional recommended books and sources on the topic
Psychocybernetics
The giant within by Tony Robbins
Merissa Peer (Hypnotist)
The placebo is you

Hope this helped some of you guys!