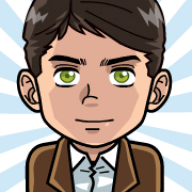 Contributor
Read Fastlane!
Read Unscripted!
User Power
Value/Post Ratio
88%
Jun 5, 2019
42
37
Hello everyone, I will use this thread as a diary of my entrepreneurial journey. This is the main information about me:
I am 24 years old and born in southern Italy, a place where the highest ambition for a young person is to work in an office for life or enlist in the armed forces.
I have a bachelor's degree in computer science, a master's degree in Data Science and several experiences abroad. I studied in Stockholm and worked in a big tech in Luxembourg, plus I ran a startup podcast where I got to interview several experts in the field of artificial intelligence and improved my ability to ask the right questions. Since January I am moving to Spain to work full-time as a Data Scientist.
I have a small YouTube channel where I talk about speeding up learning and I run a small podcast where I interview experts in different fields. Although it does not have much of a following partly because I never invested too much time in it, it has given me the opportunity to meet millionaires and investors and more generally to expand my network.
Why I want to become an entrepreneur:
I have always been a creative person and the idea of creating something of my own doesn't let me sleep at night. Also, when I get messages from people thanking me after watching one of my YouTube videos, I realized that giving value is what I enjoy most.
My mother died when I was 18, I want to start a foundation in her name and financially help as many boys and girls as possible to continue their schooling.
I want to be free and no longer have the need to work. If one day I want to read Russian literature all day, I want to be able to do that.
My escape number is about 8 million euros, this amount will allow me to live the life of my dreams without having the need to work. I aim to reach this figure in 10 years. It's not possible to earn this amount of money being and employee.
For 2023 my goals are:
Develop a SaaS platform and have at least one paying customer.
25,000€ euros in the bank of liquidity.
What am I doing as of today?
In October I graduated from college and so now I have time to focus on my entrepreneurial career. I started thinking seriously about it 2 weeks ago.
I created a landing page for a SaaS service that I want to develop. I have created a small team of freelancers who are creating me the video introducing the platform and the background voice explaining what problem I am going to solve.
The landing page is ready, now I have to test the market response and improve the presentation based on feedback. My target audience is mainly students so I am going to talk to my brother's friends and the mayor of my country in such a way as to publicize my idea in schools. In addition to that, the video inside the landing page will be publicized on social and we will see how many people will enter their email inside the form.
I have not developed anything yet, if the response is positive will develop a prototype using no-code platforms.
I will update this thread every Sunday.
I don't know whether I will eventually succeed or not, I just tell you that I have seen the people I loved die and I in the first place risked my life. I don't give a damn about doing what needs to be done, I have no mental limitations.
I am always open to feedback, so feel free to comment.
I wish you a good life and a death with no regrets.