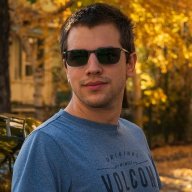 Go all in.
Read Fastlane!
Read Unscripted!
Speedway Pass
Huawei got hit by Trump's banhammer. A lot of people are putting the fault on Google (it's not Google's fault).
Here are the facts:
-Android is Open Source. Huawei will keep access to latest updates, they just won't have access to Google softwares (It has been said Huawei would keep access to the Play Store, but not apps like GMail).
-Huawei earned
$107 Billion in revenue
in 2018. Yet, they're still at the mercy of Google, which is at the mercy of the US Government. None of these companies can say "f*ck You" to their master.
-The alternative solutions in the heat of the fire are costly: Huawei has been developing its own OS (not EMUI) for a while, it should be coming out soon. What about the people's confidence worldwide in this new, Chinese-made OS though ? It won't be Android even though it could be AOSP-based. Google could always relocate to neutral country, to keep Huawei as a partner for future tech. Huawei is reportedly leading the 5G race, with over $15 Billion in R&D this year for this technology. It also held
11,423 patents in 2018
.
-Huawei has sold
200 million phones in 2018
, according to Statista, it has a
market share of 19%
in the mobile device world.
What these news show is that whether it's a small business or a worldwide, multi-billion dollar industry, lack of Control can hit you at any time.
This is not only bad news for Huawei
. The presidential executive order will impact the whole mobile phone industry and it's R&D. The public sentiment on Google is already declining in social medias as people do not understand that Google had no other choice but to comply. It is an extremely bad decision for a business point of view, as other Chinese companies, or government, could retaliate. Not only that, but it shows foreign companies like Samsung (South Korea) that one simple order could cut them out. And it affects everyone in the world, not only US citizens.
It's China's turn, and it could become really bad, really fast. What about an industry-wide Chinese Exportation ban for the mobile industry ? All these chips. It would only leave Samsung's screens (mostly LG screens to be honest) and Samsung's RAM and UFS to be available for companies established in the United States.
I do not want to get into politics, but China's playing the long term game. Their next move could be decisive for a blooming industry, which has seen tremendous progress in the last 2-3 years.
CENTS
. Respect the commandments.