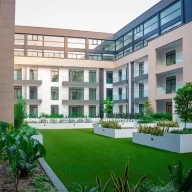 Gold Contributor
Read Fastlane!
Speedway Pass
I believe politics is off topics, so let's try not to get into politics.
But this is how Trump really got rich; through good ol' pappa Trump.
Gotta give it to the man, he figured out how to make money, and used every play he could think off to pass of his wealth to his children while incurring as little tax as possible. Ruthless, bit unscrupulous - but I'm sure his children don't mind.
What do you guys think about the tactics used by Fred Trump?